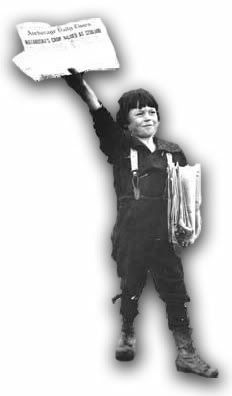 ---
Okay so this is a bit of "old" news.. not some late breaking story, but it should be broadcast as
Headline News
at any rate! I learned of this knowledge through a fellow
infertile blogger & mummie
(
luv.. luv... luv.. the stuff she writes about by the way - lots of wonderful infoe.mation!
)
Anywho, late last fall/early winter the
ASRM
published a
press release
citing that
the WHO
(hahaha I think about
the rock band
when I hear that - good music by the way) now define infertlity as a disease.
Wonderful!!
We are diseased men and women because we are unable to bear children. Yup, you read that right.. a disease.. like something gross with puss and goo (oh my.. could you imagine if that is what the symptome was... okay... delete mental picture..delete.. delete!!) Good thing it isn't contagious, what would the world's population come to?
---

Still on the same topic, but a more of a side note, there are a few somewhat recent cases and rulings that concern infertilty
†
.

Hall v. Nalco Company, No. 06-3684
: Cheryl Hall was employed by Nalco. In 2003, and requested a leave of absence to undergo IVF (invtro-fertalization). Unfortunately her first attempt resulted in a BFN, but Hall tried again. However, Nalco terminated her employment. Hall then filed suit alleging that she was illegally fired in violation of the
Pregnancy Discrimination Act
(PDA). Her initial suit was dismissed on the grounds that "infertile women are not a protected class under the PDA because infertility is a gender-neutral condition." However, on appeal, the Seventh Circuit Court of Appeals, reversed the dismissal. The appellate court held that infertility treatments are covered under federal law!And noted that "[t]he focus of any Title VII sex discrimination claim is 'whether the employer treated the employee differently because of the employee's sex.'" In this the court recognized that infertility affects both men and women. However, the court also noted that Hall claimed "that she was terminated for undergoing a medical procedure – a particular form of surgical impregnation – performed only on women on account of their childbearing capacity." The court then relied on the United States Supreme Court decision in City of L.A., Dep't. of Water & Power v. Manhart, 435 U.S. 702, 711 (1978), the which held that "[b]ecause adverse employment action based on child-bearing capacity will always result in 'treatment of a person in a manner which but for that person's sex would be different,' Hall's allegations present a cognizable claim of sex discrimination under Title VII."
So with this decision there is a chance that for certain types of Infertility Treatment
may be
eligible for the
Family Medical Leave Act
(FMLA), the
American with Disabilities Act
(ADA) and as stated above the
Pregnancy Discrimination Act
(PDA)
†
.
---
---
†
This is not legal advice and should not be taken as such, please consult a qualified attorney in your area to confirm/verify/question the statements herein.
---
---