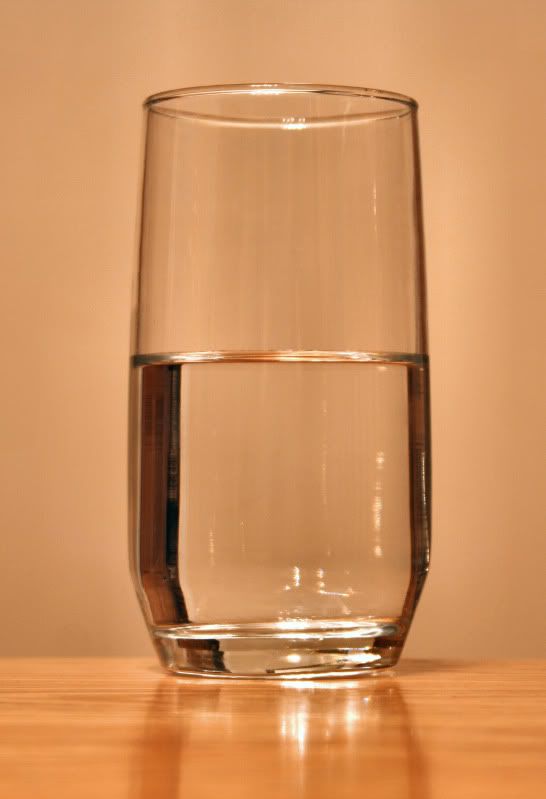 Half-empty or Half-full?
For me it depends on the topic. Adoption/Foster = Half-full. Whereas, TTC/Charting = Half-empty.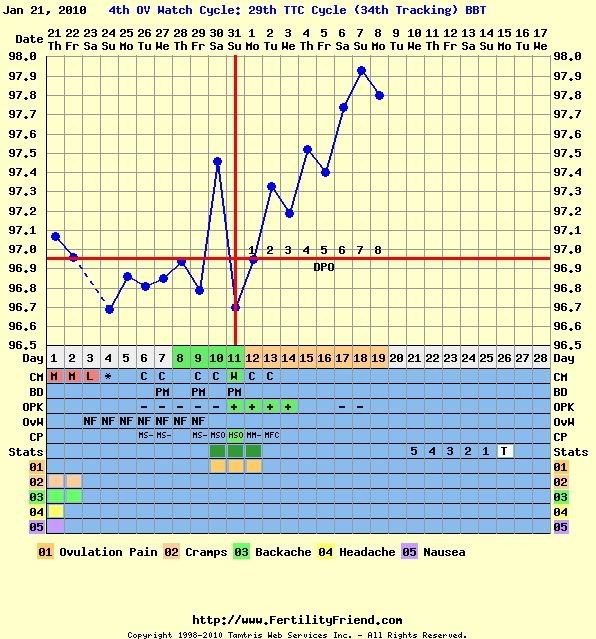 For whatever reason, I can't get excited over a TTC Cycle or Chart. Maybe its the years of trying and the failed fertility treatments that have jaded me. But I just can't see the positive side of my chart this cycle. I don't know, maybe its because everything feels "normal" or because I am so tired of being dissapointed. I want to see something truly different from my prior cycles. At first I was leaning towards an average post Ovulation temp of one full degree higher than may coverline (the horizontal line in the chart), but now I want to raise the bar, so to speak. I want to see something higher than that one full degree, maybe even one and a half full degrees higher than my coverline. Uhhh... is it Valentine's Day yet? I know I'll have a better idea of what's going on then.
And then there is the Foster Care/Adoption subject. So much hope and optimism that I think it might actually sicken people. We start our training on Saturday and I couldn't be happier about it! I feel like we have so much to give and receive from a child, even if it isn't biologically ours. I know that TPR (Termination of Parental Rights) can take some time through the childrens services, because the goal is always reunification with the biological parents (BP's). I mean it can honestly be years, before a judge grants a TPR, and it is typically after multiple failures by the BP's to follow the established course of action demanded by the CW (case worker). Sometimes, it falls apart at the final step in the path... something that most people would deem as being the easiest step of all. But for whatever reason the BP faulters and a TPR is issued. I feel as though we are going into the process with our minds and hearts in the right place. Reuinifcation with the BP's, but I can't say that I won't get attached to a child who is in long term care. It would be naive of me to even suggest that. I just have to remind myself.. over and over, that we are here to help the BP's, but temporarily caring for the child. I still feel optimistic about adopting through foster care though.