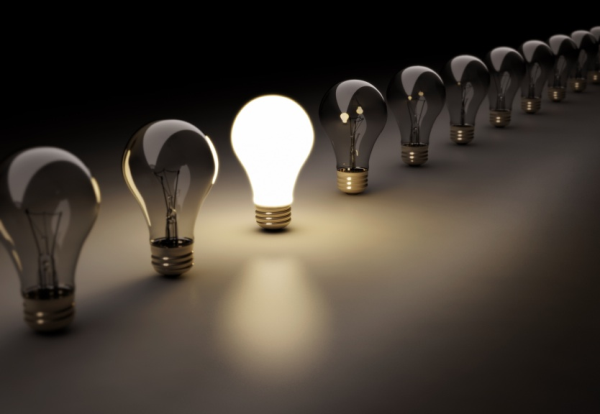 Well, the "lightbulb" went on late Wednesday night... I was chatting with a wonderful friend, L., about our failed fertility treatments and the feelings that follow. Honestly, for those that have TTCd for a long time, without success, the first few months "off" are horrible... you feel lost. No more waking up at the same time EVERYDAY to take your temperature, you aren't peeing on sticks to compare the color of the lines, no more violating yourself to figure out the position of your cervix and its "boogers", you aren't plugging in all this data to help calculate your best opportunity conceive, no more "forcing" yourself on your DH/SO because "it's SHOWtime". And you even have this feeling that becuase you aren't doing this stuff, you will miss that one perfect egg and that one perfect sperm joining to create that one perfect baby. UCK! And during the middle of this conversation.. the lightbulb went on! Not about TTC or FTs... but about my mood, my sadness, my need to just cry for no reason.

Had my FET been successful, I would be ready to "POP" with our little penguin. My EDD would have been tomorrow (Feb. 28th, 2010). These thoughts occur to me, every so often, about how many children we'd have, how old they'd be, or even how far along I'd be if any of these efforts had worked. A friend recently told me (when I revealed the "lightbulb") that:
"The Mind may not remember,
but the Soul never forgets..."
That is more true than anyone could ever imagine. I think your soul is stricken by your heartache and remembers to greive. So here we are in my metophorical "closet" with the lightbulb finally on... knowing now that my mind will never forget, but hoping that my soul will heal.
And on a more happy note... a physical closet in one of our bedrooms is FULL of books (please do not stare too long at the wall color, you may develop epilepsy -- and I will not be held accountable for the seizures you incur - for some reason the color isn't as bright as it is in person... its LIME GREEN!):
We have to buy some bookcases to get this disaster cleaned up... and honestly its not our fault. When we bought the house, every nook, cranny, shelf & closet (including the pantry) had books on them as "filler". Most are hardcovers (not that we'll read them) and we couldn't throw them out. So now we need to spend a few "benjamins" on new bookcases. I am hoping to get this done this weekend (after homework is completed, that is). Because this is one of the projects that we now needs to be done prior to our Home Study (which still isn't scheduled, because the supervisor who assigns case workers is on vacation for another week).
And here is the future tyke's room: